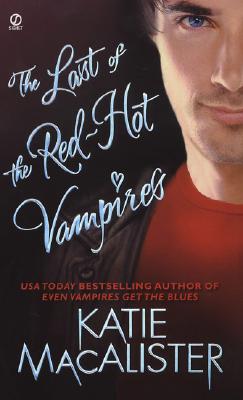 Stock Image
Author Name MAC ALISTER, KATIE
Title LAST OF THE RED-HOT VAMPIRES,
Binding Paperback
Book Condition GOOD
Publisher SIG
ISBN Number 0451220854 / 9780451220851
Seller ID 170749
Paperback - [MAC ALISTER, KATIE] LAST OF THE RED-HOT VAMPIRES,
More Description
On a trip to England, physicist Portia Harding is stalked by a heart-stoppingly handsome maniac.Theondre North is a nephilim-the son of a fallen angel-who needs Portia's help to change his fate. Problem is, Portia's down-to-earth attitude frustrates beings from both heavenly and hellish realms-and gets Theo turned into a vampire. But at least he has Portia to satisfy his newfound hungers-and possibly save his soul.

Price = 4.79 USD